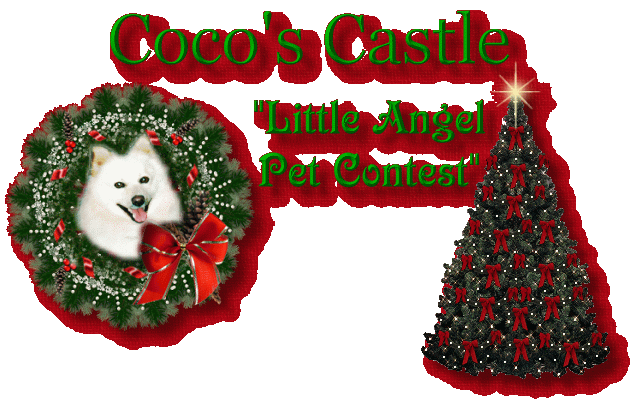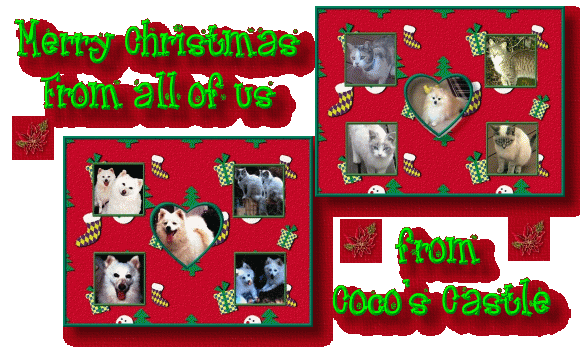 Welcome to Week 250


The Winner of Coco's Little Angel of the Year Contest
October "2005"
Shadow


Winner
Sassy, First Place Winner of week December 23, 2004,
Single click on picture.
Push your e-mail SEND Button
Do Not change anything, Do Not type anything.
(AOL Users will need to type pets name in the subject line)
Each Contest begins Sunday at 12 Midnight EST/ 9 PM PST
and ends Friday at 11 PM EST / 9 PM PST
Results Updated
Time and Date EST

Please Support Coco's Castle By
Clicking on our Sponsor.
Sign Up For Your Own FREE Cocos Castle Email and our
Chat Group and Newsletter (at top)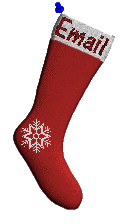 Coco's Castle was created:


Copyright © 1999 - 2004, by Deborah S. Roberts, All Rights Reserved
Coco's Castle Has Been Visited