Name: Deborah Sue Roberts
Live: Eastern Kentucky
Only Daughter of: Stallard and Bonnie Martin
Work: Substitute Teacher

Owner of: Coco's Castle since "1999"
Education: Attending Morehead State University College for a
Elementary Teaching Degree.
Birthdate: March 24, 1970

Born in Albion, Michigan moved to Kentucky at age 12.
Children: 3 kids, Ethan, twin girls Emily and Allie Furbabies 1 dog
I am a Non Drinker - Non Smoker
I am Married to the Love of my life "Jody" .

Some Of My Favorites
Ice Cream: Chocalate (Although I am Lactose Intolerant)
Food: Spahghetti and garlic bread.
Drink: Coke Cola

Color: Pink and Purple, although I like red alot.
Actress: Jane Seymour
Actor: Biran Krause

TV Show: Charmed
Movie: Titainc of course
Song: Forever Love

Singer: Celene Dion
Author: VC Andrews
Book: Heaven
My Best Friend: Baby, My Eight Year Old Himalayan
My Obsessions
My Number one obsession and passion is animals.
Genealogy - I am hoping to write a book, someday!

Titanic is an obsession that I have.
My Hobbies
I love to spend time with my Fur Babies.
I like to Fish and I raise fish

I enjoy playing volleyball
I like to read about the Titanic
I enjoy studying the history of my family.
I love To Desgin Web Pages...

I like the Kentucky Wildcats GO BIG BLUE!!!
I LOVE SNOW!!!
My Dislikes
I hate Animal Abusers...
I hate Puppy Mills.
I HATE ALGEBRA
I hate people that want to Cyber on Computers
I hate Hot Weather
I hate Spaghetti Salad
I can't stand the smell of Beer
I don't like people that borrow things, but forget to return them
I don't like people who criticize things they know nothing about.
I don't like people who try to hurt others.
What I Love Most In This World
My Heavenly Father
My Mother: Bonnie Martin
My Father: Stallard Martin
My Boyfriend: Jody Roberts
My Fur- Babies: Tic Tac, Baby, Candi, Sugar, Honey,Tootie, Reese,
Taffy, Presleigh, Jack and Rose.
My Fur- Babies In Heaven: Coco Bear, Tiffaney and Sammy

Grandfather: Joe Martin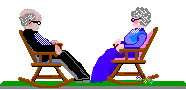 ME......... I love me....