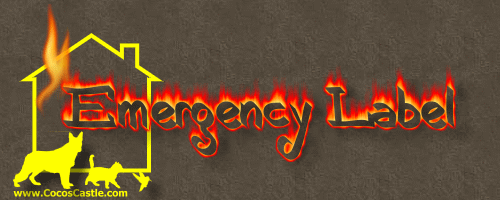 If You are like me, you worry about your pets when you have to leave home. I have found that That I feel safer knowing that in case of an emergency that Police and Fire Department knowthat there are pets in side my home.
This Emergency Label was made by Coco's Castle and is to be distributed to other pet owners.
You may Send this link and this label to as many people as you wish. You may also Add it to your
web site. You may get sticker paper at your local department store and print it and place it on your window.
Saving Pets is Everybody's Business!!!